Wasatch Covers EZ Lift System
The Wasatch Covers EZ Lift System gives you window well cover that is easier way to open your covers and keep them open.
A Better Window Well Cover, and an Easier Way to Open It
Window wells are dangerous if not covered. Custom-fit Wasatch covers offer an effective way to prevent people from falling into their window wells and getting hurt, thus preventing medical bills and lawsuits. But not all window well covers are created equally. Some covers made by our competitors are cheaply constructed and dangerous while others are way too big and heavy for the window well. These oversized covers will slide and flip when stepped on thus magnifying accidents instead of preventing them.
At Wasatch Window Well Covers, all of our covers are a true custom-fit to each of your wells.  Our covers fit snugly to the inside lip of your wells so there is no sliding when you step or stand on our covers.  Over the years our customers have asked us for increased ease of use in removing and replacing our covers.
The Wasatch Covers EZ Lift System
That's why we developed the EZ lift system that is a simple add-on to your window well cover. Like all of our accessories, the EZ lift system was designed in-house by our team of engineers. After more than a year of research and development, the EZ lift system is now available and ready for purchase. The EZ lift system is best described by the name. It offers an easy solution for lifting open our custom-fit Wasatch covers.
With our EZ lift system, a child can open the window well cover. It only requires 2 to 3 pounds of force to lift the cover off the window well. The EZ lift provides an added advantage if you're caught downstairs during an emergency or when it's time to wash those basement windows. No more struggling to get the covers off, just gently lift and the hydraulic arms will keep the covers open for easy access to the well.
The hydraulic arms hold your window well cover on each end, supporting the weight for as long as you need. Access in and out of the window well is a breeze with an EZ lift system. After you're done, just gently push the cover back into place and it's ready to go.
Order Your EZ Lift System Now
The EZ lift system is easy to purchase. Just add it to your order at checkout and our experienced technicians will install it when we deliver your covers. We also have other accessories as well, such as our top selling locks and ladders.
At Wasatch Window Well Covers we pride ourselves on delivering unparalleled value in the marketplace.  We only sell products we have designed and engineered ourselves to ensure the highest quality window well covers and accessories at a competitive price. Start your order today and get your own custom-built window well cover and an EZ Lift System to go along with your window well covers!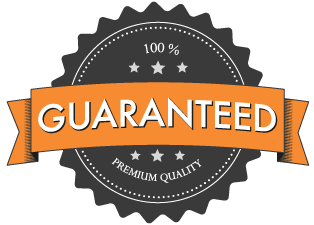 Learn more about our window well covers in Utah
All Wasatch Covers come with a lifetime structural guarantee!