Why Wasatch Covers
Wasatch offers a commitment to a truly custom cover
Do I really need custom-fit window well covers?
Most people assume that window wells are all standard sizes and therefore buying a custom-fit window well cover is overkill.  We understand.  We thought the same thing 15 years ago when we started building covers.  Unfortunately, once you anchor a window well to a house and backfill the yard for landscaping, the window well will naturally bow and bend under the resulting pressure.  This process changes the shape of every window well so that in reality no two wells are alike.
True Custom
Some competitors call their covers 'custom-fit' when in reality are not.  A true custom-fit cover will fit snugly on the inside lip of the window well.  Admittedly, this true custom inner fit is difficult to consistently accomplish so we understand why our competitors don't even try.
Getting a cover to fit properly on the inside lip of a window well is a painstaking process.  First, precise measurements are needed to create a template of the window well.  It then takes a repeatable and consistent manufacturing process with very little tolerance to re-create a cover to perfectly match the template.
The Competition
On the other hand, it is much easier to build a cover to approximate the window well while allowing it to hang several inches over the edge.  Only rudimentary measurements are needed for this style of cover since the cover doesn't really have to fit.  Our competitors choose this less arduous route to build their 'custom' covers.  Their pseudo-custom covers sort of fit and look ok.  However, we don't think their finished product compares to our true custom-fit cover that fits on the inside of the well.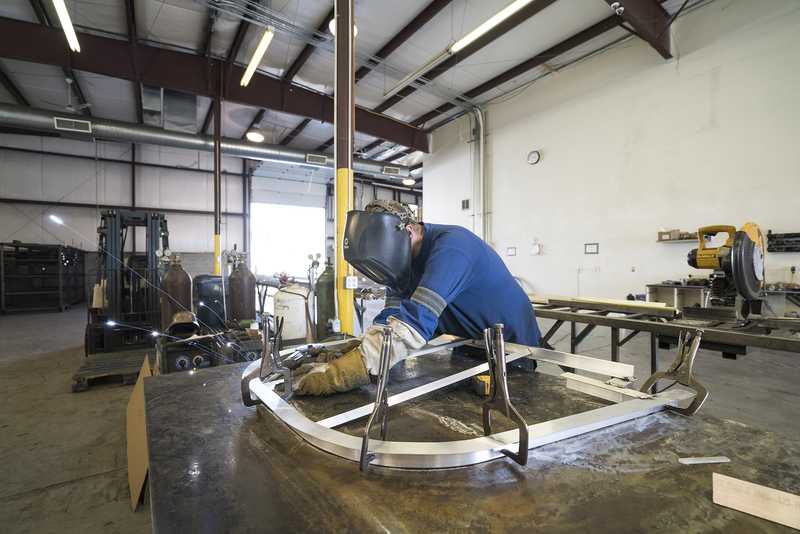 I ordered 2 window covers for the front of my house. Being especially picky, I required the technician come out and discuss extra options. Fast forward; both covers are perfect. I feel that they will last a long time and the way they are placed, the quality and how they manufactured. So happy I decided to have this company complete my request. All interactions were positive and transparent.
We had Wasatch Window Well Covers come out and do the covers for our new home addition. We were very pleased with the simple process, the quality of work, and the pleasant employees that we talked with. They have this system down to a science!!! We were so happy with their service that when we replaced our old window wells, we had them make covers for them as well. You don't find many companies these days with this kind of service. We are very happy to recommend them. Definitely a 5 star service!
Beyond happy with my experience with Wasatch Window Covers! They did exactly what they said they were at ther exact schedule they said! I would recommend them to everyone!